Ideally situated along Wagner Creek and the Wando River, the site that is now home to Dunes West is rich in local history. While the first historic record of the land is a grant of 1000 acres made in 1696, it is believed that the land was not first developed until its purchase by Captain John Vanderhorst, Joseph Vanderhorst and Thomas Lynch in 1712. Over the next decades, the site became home to a large plantation known as Four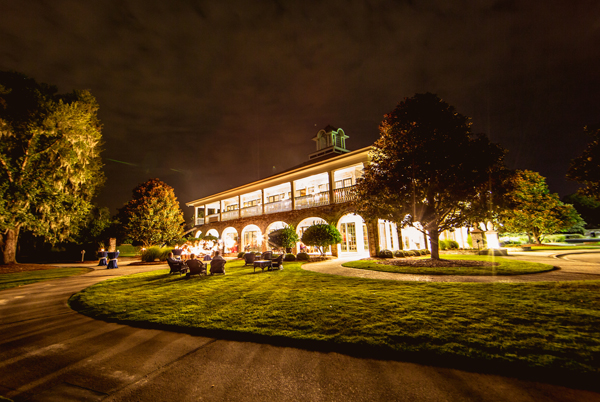 Men's Ramble. The plantation produced mostly bricks along with some rice and cotton and the main house and its outbuildings were located on the site that is now the Dunes West Club.
In 1827, the plantation was sold to A.S. Willington, the first editor of the Charleston News and Courier newspaper, and the property became known as Lexington. In subsequent years, Lexington changed hands several times and, by the end of the Civil War, the main house was in ruins. In 1930 the property was purchased by Henrietta Hartford, the widow of Edward V. Hartford and one of the nation's wealthiest women. Mrs. Hartford developed an elaborate estate on the site of the original Lexington house including a thirty-two room house furnished with imported European antiques, a saltwater swimming pool, tennis courts, nine golf holes, stables, a guest house, servants' quarters and gardens designed by the Olmsted firm. Some of these additions remain today.
In 1937, Mrs. Hartford was remarried to the charming Prince Guido Pignatelli of Italy. The Prince and Princess visited Lexington often until it mysteriously burned to the ground in 1942. Unable to face rebuilding the estate, the Princess eventually sold the property in 1947 to the O.L. Williams Veneer Company (which later became a part of Georgia Pacific).
Development of the current golf club at Dunes West was completed with the opening of the Arthur Hills designed course in 1991 and is considered one of the Southeast's premier golf destinations. Its player-friendly yet challenging 18-hole Championship course designed by Arthur Hills meanders alongside picturesque live oaks and marshes along the banks of Wagner Creek in South Carolina's lowcountry. Repeatedly recognized as a world-class golf experience, Dunes West has been named among the Top Ten Resort Courses and America's Fifty Best Courses. The meticulously maintained course is complemented by a 6000 square foot clubhouse with full service dining overlooking Wagner Creek and a full array of country club amenities including swim and tennis.